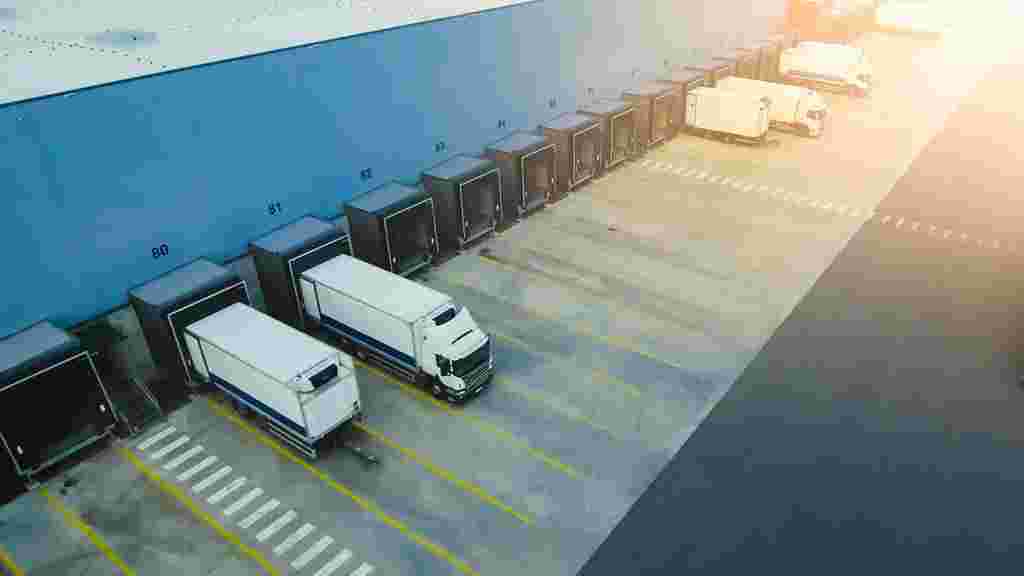 Fordelene ved en Smart Transport-løsning omfatter opretholdelse af lastens kvalitet ved at undgå temperaturafvigelser, beskyttelse af transportfirmaer og andre i kæden mod dyre tab på grund af beskadigede varer samt mindre spild. Desuden kan det at have en digital og fysisk kopi af verificerede temperaturlogfiler hjælpe virksomheder med at overholde brancheregler.
Hvert år oplever transportbranchen, at enorme beløb går til spilde på grund af fordærvet last eller ukorrekte transportforhold. Derfor kan virksomheder ved hjælp af den rette teknologi undgå temperaturafvigelser og forhindre større problemer.
Derfor er det vigtigt
Ifølge en ny rapport fra FN spilder verden mere end en milliard ton fødevarer hvert år. Det er ikke blot forfærdeligt at tænke på, men bidrager også til en større problemstilling angående beskyttelse af menneskers sundhed og liv, da de fordærvede varer skal bortskaffes på en eller anden måde.
Disse vaner er ikke bæredygtige, og hvis der som standard blev installeret effektiv temperaturovervågningsteknologi i alle transportkøretøjer rundt om i verden, ville der kunne reddes enorme mængder mad og andre fordærvelige fødevarer.
I takt med at temperaturovervågningsenheder er blevet mere sofistikerede, er reglerne og bestemmelserne blevet strengere. F.eks. er den europæiske EN12830-standard blevet opdateret, så de tilladte temperaturafvigelser er blevet reduceret fra 1,5 grader til kun 0,5 grader Celsius. Det betyder, at transportvirksomheder har sværere ved at overholde reglerne uden hjælp fra smart transportteknologi.
Desuden omfatter mange transportopgaver, der kræver temperaturovervågningsløsninger, utroligt kritisk last, der på ingen måde må blive ødelagt eller beskadiget under transport. For eksempel er NHS Blood and Transport en national sundhedstjeneste i Storbritannien, der leverer blod og organer til hospitaler og syge.
Efter it-opdateringer for at styrke vores forsvar mod cyberangreb føltes det som et naturligt næste skridt at indføre AddSecure-temperaturovervågningsløsningen for vores flåder. På grund af vores kritiske produkt er muligheden for at justere temperaturen under transport meget lille.

Tom Hammond, National Fleet Services Manager for NHS Blood and Transplant.
Temperaturovervågning for fødevaretransport
Det er vigtigt at opretholde en stabil temperatur fra fabrik til butik ved alle temperaturfølsomme transporter. Det er dog særligt vigtigt, når det gælder fødevarer. Ingen ønsker, at varer bliver dårlige og potentielt udgør en risiko for menneskers sundhed.
Desuden er transport af friske og frosne fødevarer omfattet af ekstremt strenge brancheregler for at sikre, at der ikke når usikre fødevarer frem til supermarkedernes hylder. Forskellige fødevaretyper har forskellige temperaturbehov, og derfor er det vigtigt at overvåge temperaturen ved førerhuset.
Varer, der bliver ødelagt, kan resultere i dyre erstatningskrav for transportfirmaet, så en kortsigtet investering i en temperaturovervågningsløsning kan spare større omkostninger på sigt. Desuden kan en installation give større ro i sindet hos producenter, leverandører og kunder i bevidstheden om, at de overholder deres ansvar, og der sker en temperaturregistrering.
Temperaturovervågning for lægemidler
Efterspørgslen efter avancerede og pålidelige temperaturstyringsløsninger er stigende, og sporbarhed er et væsentligt krav, da virksomhederne skal påvise, at de overholder reglerne. Desuden er lægemidler ekstremt dyre at udvikle og fremstille, og derfor ville alle former for problemer under transporten, som kunne ødelægge lasten, være en dyr fejltagelse.
Desuden er det blevet en stadig mere kompleks opgave at transportere lægemidler. Nu om dage kræver mange lægemidler og vacciner ekstremt kolde temperaturer for at forblive intakte. Coronaviruspandemien er et perfekt eksempel på, hvor udfordrende logistikken ved transport af vacciner og tests kan være. Alligevel er det afgørende, at det foregår korrekt.
Lexon, som er den største grossist til uafhængige apoteker i Storbritannien, har nydt godt af en løsning fra AddSecure; "Vi ønskede en brugervenlig platform, som vi kunne integrere i vores daglige drift. Vi håber, at vi i takt med, at vi bliver bedre bekendt med teknologien, og med støtte fra AddSecure-teamet opnår en reduktion i vores månedlige køretøjsomkostninger og forsikringspræmier," siger Nishal Jamnadas, Finance Manager for Lexon.
Deres løsning omfatter sporing af leveringskøretøjer, telematik, identifikationstjenester i førerhuset med fjerntemperaturovervågning og videoovervågning af køretøjer med flere 4G-kameraer.
Sådan vælger I den rette løsning
Hele pointen med en temperaturovervågningsløsning og det, den til hver en tid skal kunne levere, er nøjagtig registrering af temperaturdata, så transportfirmaet har mulighed for at gennemgå dem fra eksternt hold. Der findes en bred vifte af løsninger på markedet, fra omkostningseffektive muligheder for mindre flåder til mere komplekse løsninger til stordrift.
En grundlæggende løsning aflæser førerhusets temperatur og gemmer dataene lokalt. Temperaturloggen kan udskrives og leveres til kunden, når opgaven er afsluttet. Det er en god ide at have systemet tilsluttet en back-office-applikation, så I kan hente dataene for køreturen frem efter behov, hvis der opstår uoverensstemmelser.
Den næste klasse ud i løsninger er en, der advarer chauffører og transportteam, når en temperatur afviger og risikerer at udgøre et problem. Det giver teamet og dem bag rattet mulighed for at undersøge og udbedre eventuelle problemer, før der opstår skader på lasten. Nogle løsninger klarer alt dette og integrerer automatisk dataene i transportdokumenter.
Fordi vores løsninger er skræddersyet til jeres behov, findes der et stort udvalg af enheder og teknologi, som jeres virksomhed kan drage fordel af. Derfor har vi lavet en gratis temperaturovervågningsguide, der kan downloades, som giver jer et bedre indblik i de forskellige muligheder, der findes, og hvad der passer til jeres flådes behov.
Download vores gratis temperaturovervågningsvejledning
Få mere at vide om de temperaturovervågningsenheder, der fås fra AddSecure, og hvordan I kan beslutte, hvilken løsning der passer til jer.