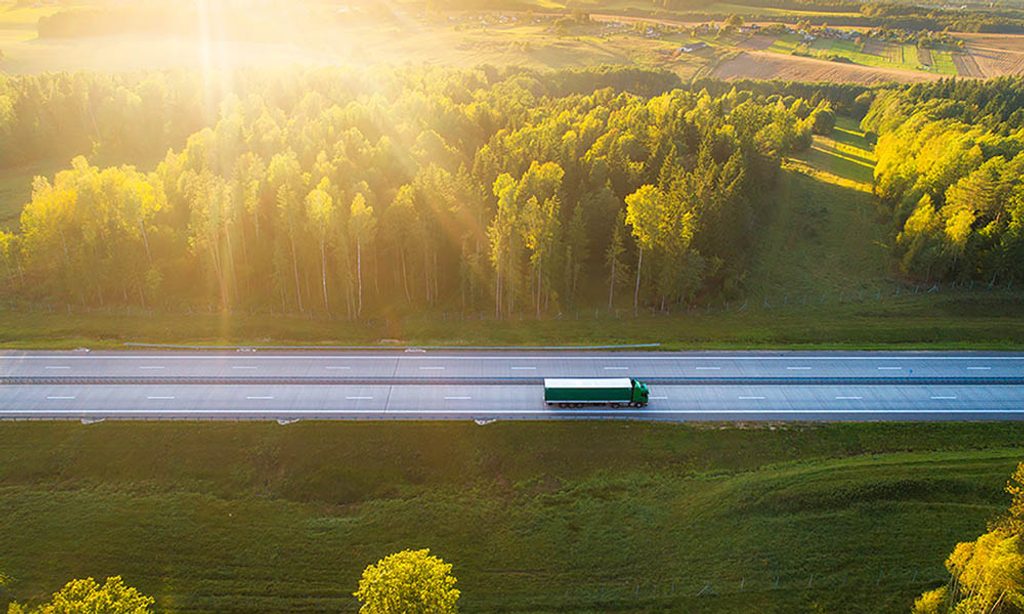 The digital revolution is well underway, but happening concurrently is the climate crisis and concerns about overpopulation and urban density. With the President of the UN General Assembly (PGA) Tijjani Muhammad-Bande urging governments to deliver significant results now at the COP25, the issue of our lifestyles and their impact on the environment has never been more timely. As sea levels rise and global temperatures change at a rapid pace, it has become more necessary than ever that we harness the power of technology to act on these societal and environmental problems, including measures such as carbon offset programs and eco-friendly fleet management systems.
Unchecked urban expansion and industrialization have contributed significantly to the spate of climate-related problems that we are currently experiencing, and also has severe effects on our quality of life. For example, veteran environmental planner and architect Nathaniel von Einsiedel has urged local governments in Metro Manila in the Philippines to integrate green spaces into the metropolis for decades and with good reason. An article about Manila traffic provides readers an overview of what Metro Manila residents experience on a daily basis, where commuters are forced to zigzag their way through an average of over 370,000 vehicles along the region's main thoroughfare daily. Green spaces are also dwindling, with residents of the metropolis forced to contend with pollution and traffic as part of their daily lives in the city.
The Solution: Green Transportation
As urban areas all over the world continue to develop, the issue of transportation becomes more significant. Like the case study of Metro Manila above, people living in urban areas are forced to live with traffic snarls and pollution more often than not, and this can greatly affect the quality of life. According to TIME Magazine, commuting causes your blood sugar, cholesterol, anxiety, and risk for depression to rise. This is in conjunction with other health concerns that come from living in big cities, such as respiratory disease.
Proponents of green transportation aim to provide solutions to these common urban problems. How Stuff Works describes green transportation as transportation infrastructure that allows people to get around their communities using their own power, such as by walking or other environmentally-sensitive means like public transportation or hybrid or electric cars. Green transportation aims to provide sustainable, durable, and inexpensive mobility in order to address the underlying conditions of our energy crisis.
By replacing gas-powered automobiles with electric-powered vehicles, as well as encouraging safe and accessible mass public transport, green transportation will make a significant dent in CO2 reduction. With over 90% of all road transportation relying on oil, the need for environmentally-conscious alternatives is more significant than ever. Promoting eco-driving, CO2-free transport, and reducing truck fuel consumption can also help heal the environment.
Types of Green Transportation
As public calls for environmentally-friendly infrastructure grow, so too does the technology that enables us to achieve it. As evidenced in our blog post Trend 5: Successful transport companies are becoming increasingly data-driven, it's clear that the twin fields of technology and transport are continuing to develop together at a rapid pace. Here are some common examples of green transportation:
Eco Driving Heavy Commercial Vehicles
For fleet management companies who are concerned about their impact on the environment, truck fuel consumption is a significant factor that contributes to carbon emissions. In order to reduce this, our eco-driving service enables you to reduce fuel use and improve driver behavior. It measures parameters such as idling, harsh braking, and collects driver information when speeding through an eco-driving index. After analyzing these reports, we found that fuel consumption is reduced by up to 12% when a successful eco-driving program is implemented across fleet management systems. By making drivers more aware of how their driving can be improved, you can reduce consumption and boost performance in the long run for a greener outcome.
Automated Trucking
Automated trucking is very much still at its infancy stage, but when fully developed, it could be a gamechanger to the trucking industry altogether.
Ideal for companies experiencing a shortage of drivers, autonomous trucks do not follow the rules of the labor market. Automated trucks are capable of boosting your productivity, as these trucks are equipped to travel short and long-distance radars and are installed with cameras, sensors, 3D mapping, and laser detection. Best of all, they are also able to drive more efficiently, thus reducing carbon emissions and making your operations all the more eco-friendly. 
Electric Trucks
A recent report by Globe News Wire revealed that in an effort to make transportation cleaner, federal and state governments in the U.S. have begun putting their full support on electric trucks. In fact, by 2030, it's the battery electric vehicle (BEV) category that is expected to dominate the U.S. electric truck market. Thanks to the decline in battery prices and an increase in the life of batteries, it's likely that the demand for BEVs would rise more. What's more, in the coming years, it's predicted that the fastest growth in the U.S. electric truck market would be experienced by the >500 miles division, mostly because of the rising preference for long-range trucks that lead to almost zero emissions. As a response, truck manufacturers are now ramping up efforts to offer long-haul variants with hydrogen fuel cells.
With the increase in energy efficiency and technology, green transportation is more accessible than ever. Both private companies and governments are now more open to more sustainable ways of living and working. By providing fossil-free fleets and fossil-free transport systems, as well as promoting greener driver behavior and reducing overall fuel consumption, we're paving the way towards a better, brighter, and greener future.
Article Written by: Lillian Casey
Exclusively for AddSecure
AddSecure's Sustainability Report
To get a snapshot into how AddSecure has been, and plans to continue making a positive difference in sustainable development, download for free and read our 2021 Sustainability Report