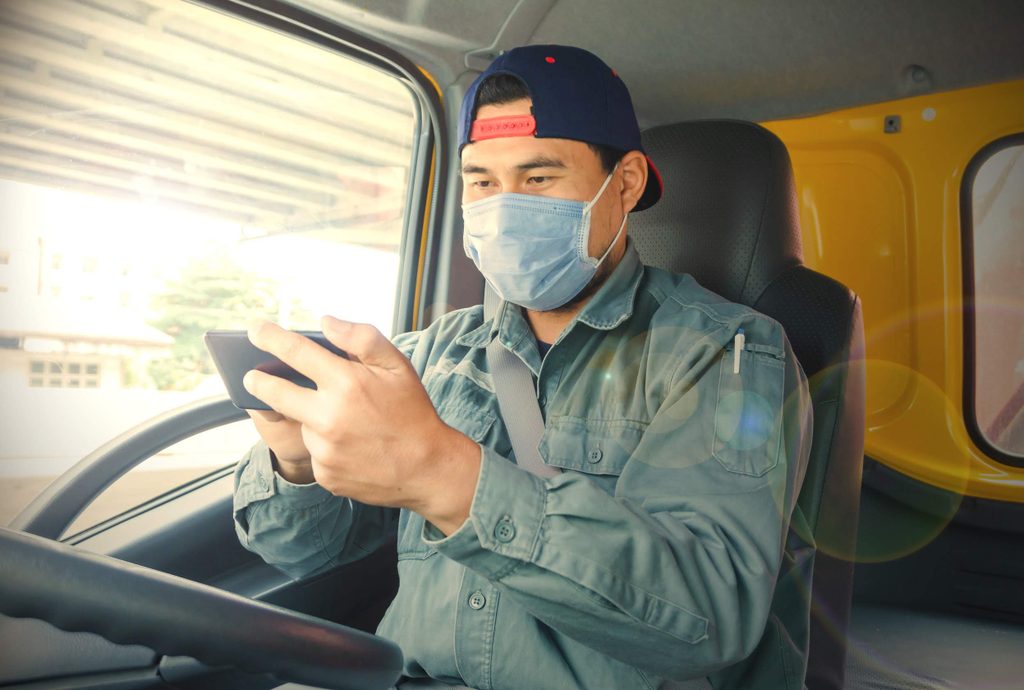 Transport companies providing food delivery, supporting agriculture, and collecting recycling bins are, despite the COVID-19 pandemic, still very active, according to a survey conducted by the French AddSecure Smart Transport team.
In many cases, social distancing for the driver isn't possible, since there's a lot of paperwork, such as waybills, to be signed manually.
"To reduce the risk of contamination, we must find ways to minimize – or even eliminate – the need to handle the paper. This is why AddSecure Smart Transport has launched its new digital e-CMR and Document Management solutions," says David Pouchart, Global Services Operations Manager at AddSecure Smart Transport.
The electronic version of a CMR document is accessible through a fixed screen, Android phone, or tablet, and it allows the driver to fill out the necessary information related to every stage of the mission through a series of automated steps. On delivery, the driver and consignee both sign the document electronically. e-CMR automatically records the GPS location and time at which each step is completed. In the event of an inspection, the e-CMR, which is stored electronically in an easy-to-access digital format, can easily be downloaded using a QR code.
"e-CMR is a user-friendly, hassle-free alternative to the large volumes of paperwork that truck drivers have had to handle up to now," continues David Pouchart. "Not only does it free drivers from having to keep track of all these documents, but it also eliminates the safety risks of physically handling paper for both the delivery person and recipient – a growing concern in this day and age."
In addition to protecting the drivers, digitalization has many other benefits for transport companies. Some typical benefits are
Reduced administration: Manual work processes that are time-consuming can be simplified or automatized, examples are Handling of legal files, Social Management and Drive and resting Times
Higher service level: Through sharing positions of the fleet, end-customers can get updated on arrival times and the status of their deliveries
Data-driven decisions: Business-critical data can automatically be gathered, compiled, and used as basis for both operational and strategic decisions.
Guide

: How to make your transport business more efficient through digital solutions
Help your drivers make out the most of their day and optimize the transport missions to secure a profitable order-to-cash process!